Subotica
Our coumpany runs daily international services between the towns of Szeged and Subotica. These buses depart from Szeged every morning and cross the country border at Tompa(HU)/Kelebija(SRB). Our serbian partner Subotica Trans also operates daily buses by starting them from Subotica heading to Szeged and useing the motorway bordercross at Röszke(HU)/Horgos(SRB). In addition from 1st of December 2021 starts a new service between Budapest and Subotica by a serbian company Terra Travel.
On the last days of the workdays and the days of preceding the first workday in schoolperiod from Szeged and Subotica there are extra Volanbuszs buses to support student's commute from Serbia to Hungary and back.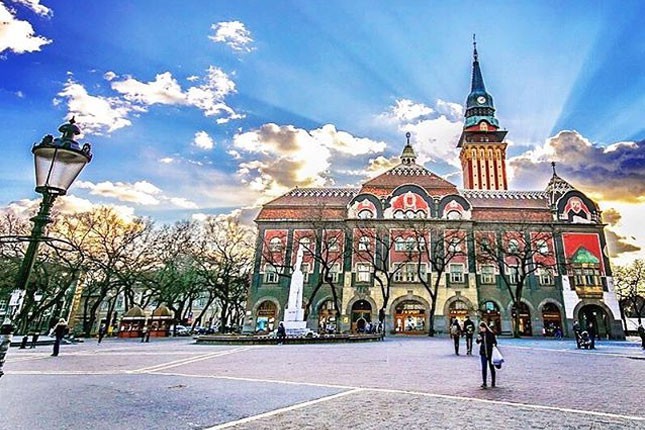 Source: subotica.com
Timetables
Everyday buses depart from Szeged bus station (Mars square) at 10:10am and 3:40pm, from Subotica at 7:35am and 2:45pm. The buses running on mostly every Fridays and Sunday is at 4:30pm from Hungary and back at 6:30pm from Serbia.
Ticket purchase
For the Volanbusz services the ticket can be bought personally from the bus drivers and in the ticket office at Népliget coach station or in advance only from on our website. For the serbian services (Subotica Trans and Terra Travel) the tickets are available from the bus drivers personally.